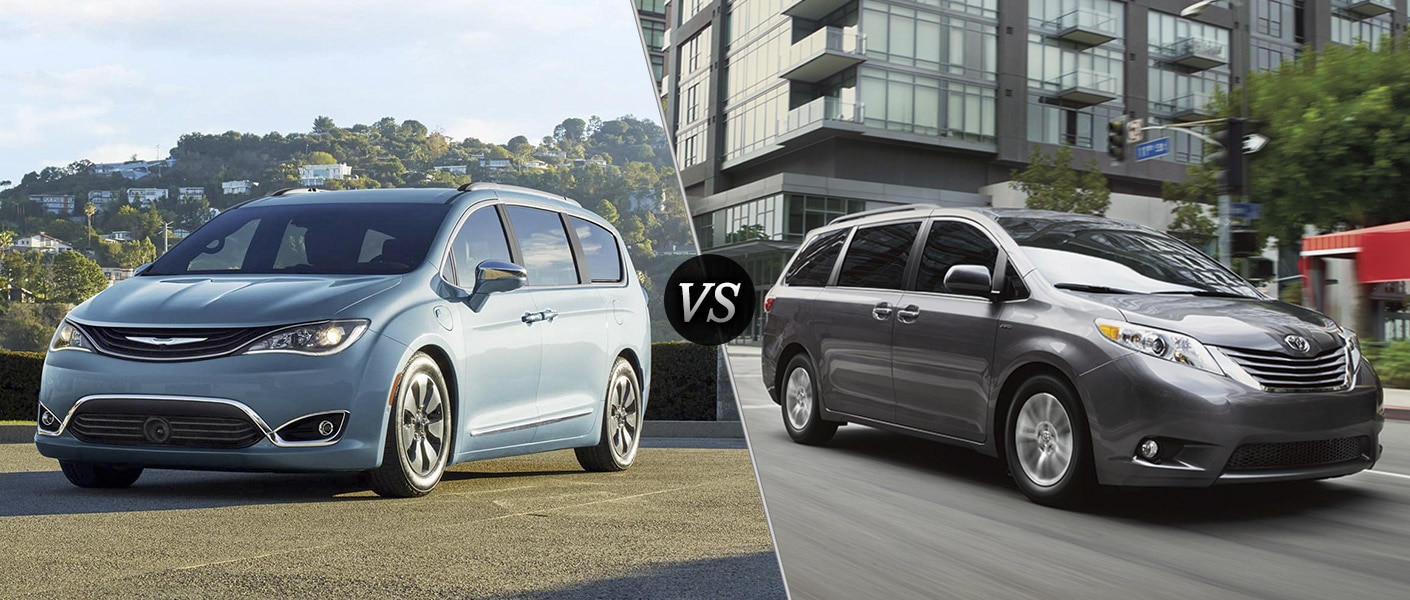 The minivan segment is notoriously rooted in family, which makes it one of the more competitive automotive markets in the industry. While holding onto the ideals of safety and comfort, the segment has had to evolve alongside families' changing needs and expectations.
Both the 2017 Chrysler Pacifica and 2017 Toyota Sienna have created driving experiences families and individuals look forward to. Gone are the days of making fun of minivans. They are no longer reserved exclusively for school drop offs and trips to the Grand Canyon. These are dynamic, engaging and entertaining rides that uphold standards of comfort and safety drivers can rely on. But at the end of the day, drivers want to choose the vehicle that best fits their lifestyles. Our team is stacking up the base models of both minivans to help families in their searches for the ideal vehicle.
 2017 Chrysler Pacifica
 VS
 2017 Toyota Sienna
 

18/28

 MPG (city/hwy)
 19/27
 $27,590
 MSRP
 $29,750
 197.3 cu. ft.
 Cargo volume
 150.0 cu. ft.
 Available
 Stow 'n Go® Seating and Storage System
 Not available
What are the differences between the 2017 Chrysler Pacifica and Toyota Sienna? 
In terms of performance, both the Pacifica and Sienna deliver powerful, yet fuel-conscious rides. Chrysler's all-new minivan can earn an estimated 18 mpg city and 28 mpg highway fuel economy. Should drivers opt for the vehicle's hybrid model, the efficiency only improves. The Sienna is capable of delivering a similar 19 mpg city and 27 mpg highway fuel economy. Starting at $27,590 MSRP, the Pacifica is the more affordable option while offering more space and standard convenience features. Available with the class-exclusive Stow 'n Go® Seating and Storage System, the Pacifica delivers up to 243 seating configurations allowing passengers to customize the cabin to meet their needs. With the rear seats folded down, the Pacifica reveals class-leading cargo space of up to 197.3 cubic feet. The Sienna's $29,750 MSRP starting price and 150 cubic feet of cargo space simply don't cut it. To experience the Pacifica's countless other advantages over the competition, schedule a test drive at Ingram Park CDJ today.